7TH ANNUAL WHITBY RIBFEST, FRIDAY JULY 6TH TO SUNDAY JULY 8TH, 2018
Hours: Friday 12pm to 11pm, Saturday 11am to 11pm, Sunday 11am to 7pm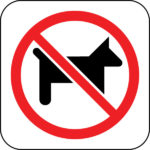 No Pets are allowed on grounds. Service animals allowed.
Entrances
There are two entrances to the lot. One entrance is located off of Henry St. and one off of Victoria St. Please use extreme care when crossing the street and use the lights at Henry & Victoria Streets. Please do not jaywalk, this is a high traffic area. The GO Transit lot is a short walk to the Whitby Ribfest gate.
Location
During July 7th - 9th, 2017 the location for Whitby Ribfest is: 203-269 Victoria St W, Whitby, ON L1N 0A8.
Security
For everyone's safety, please be prepared that ALL backpacks, diaper bags, strollers, purses, cooler bags and personal shopping bags etc. WILL be subject to a thorough inspection at the front gate.
Free Wifi
Free Wifi Sponsored by: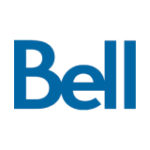 Parking
The only official Parking for the Whitby Ribfest will be at the GO Transit Parking lot at the corner of Henry St. and Victoria St. Please respect our neighbors and local businesses and use only the official parking at GO Transit. Whitby Ribfest visitors may NOT park in the boat launch or either of the soccer field parking lots (Watson or Victoria). View Parking Zones.
Handicap
Handicap parking will be located in north lot on Victoria Street by main entrance to Ribfest.
Shuttle
Limited shuttle service will be provided for elderly and mobility impaired patrons to and from the following parking lots: Watson Street, Victoria Street and Go Parking. Shuttle service cannot cross municipal streets.
Bikes
Bikes can be locked up to exterior fencing totally at owner's risk please. We will not be held responsible for loss or theft and we do not provide locks.
Rib Eating Contest
To enter the 2017 Rib Eating Contest download this form and follow the instructions.
Thank You To Our Generous Sponsors!